TPO skin refers to the process of installing a layer of roofing membrane over an existing roof surface. Instead of completely removing the old roof, a new TPO membrane is placed on top.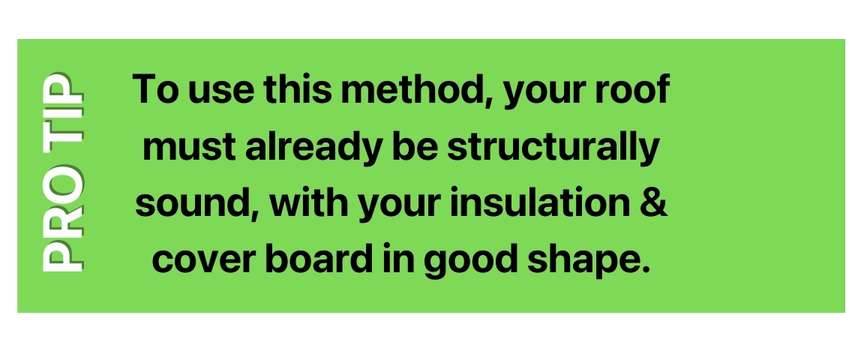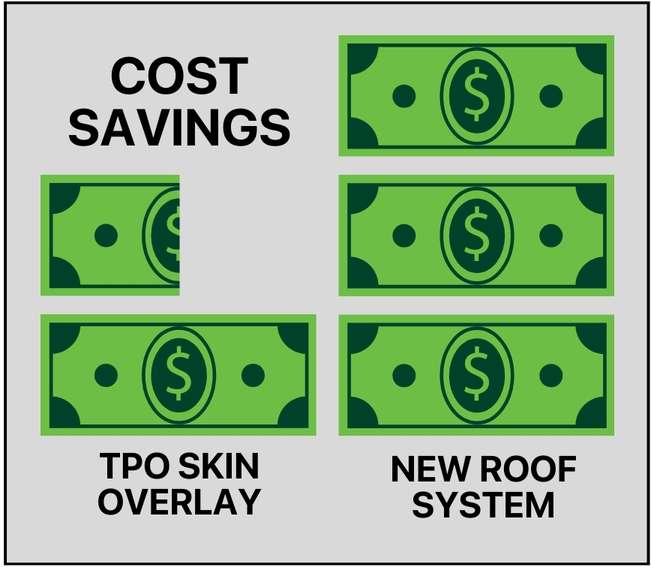 Doing an overlay saves more than 50% over doing a new commercial roof.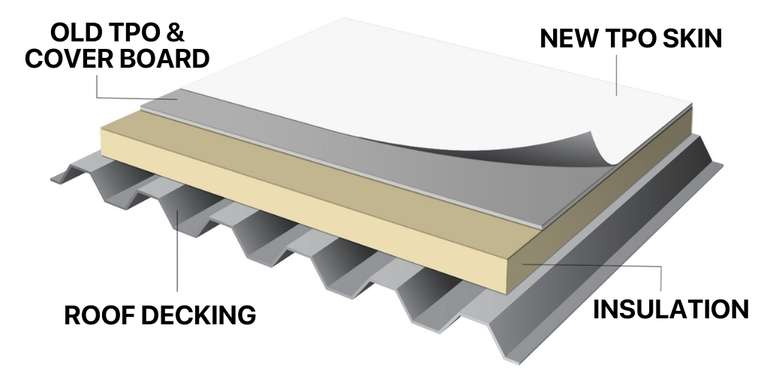 Roof Longevity:

The original TPO may wear out; a new layer prolongs its life.

Cost Savings:

Overlaying is much cheaper than full roof replacement.

Quick & Smooth:

Overlays are faster and less intrusive than replacements.

Restored Efficiency:

New TPO boosts reflectivity, enhancing energy savings.