What Are Metal Roof Purlins?
A purlin is a horizontal board on roofs for attaching metal. They span the roof deck, are spaced 3 feet apart, and are fixed to the rafter. Radiant barriers can replace felt under purlins for a better underlayment.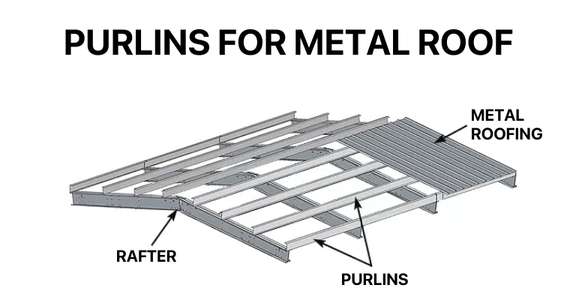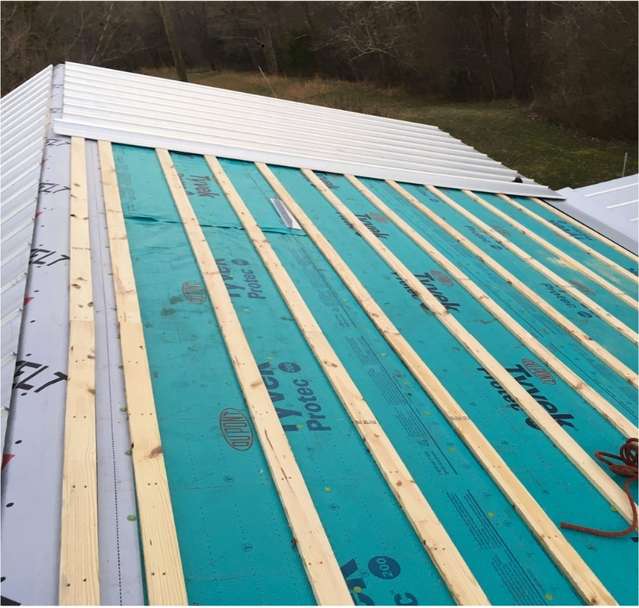 Purlins screw into rafters every 3 feet and allow a fastening surface for roof metal sheets.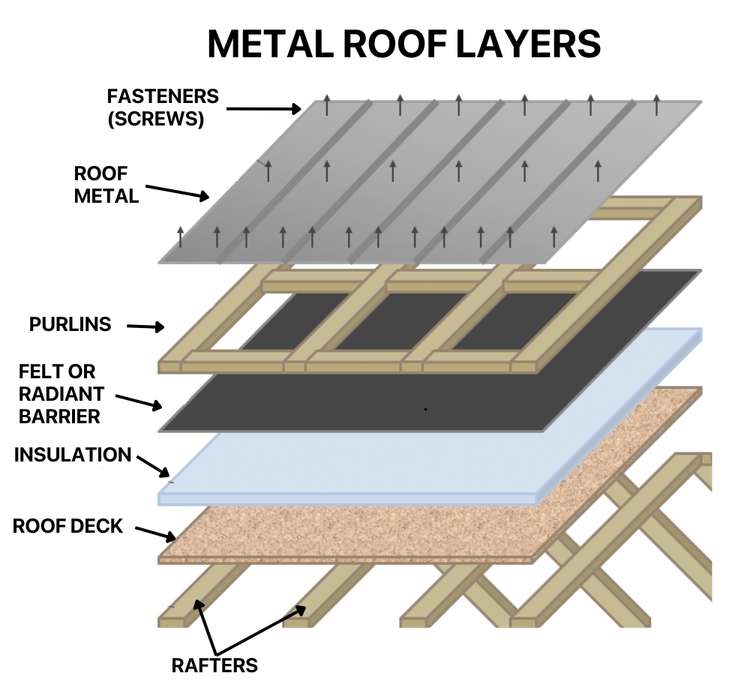 Roof Support:

Provide support for the roof covering and tie into buildings structural support.

Attachment Points:

Serve as attachment points for roofing materials.

Stabilization:

Stabilize rafters or trusses, preventing buckling or twisting.
Get Your FREE ESTIMATE Today!