Metal ridge cap ensures the seam where two sides of a metal roof meet is sealed off, preventing water and wind-driven rain from entering the home.
Special foam closures allow air to pass through the ridge vent, but prevent water from coming in.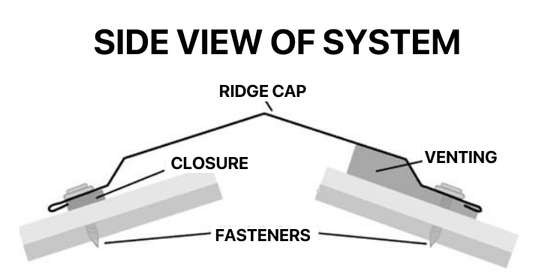 In this photo, our technician is installing foam closures for metal ridge cap. Safety is priority when working at height.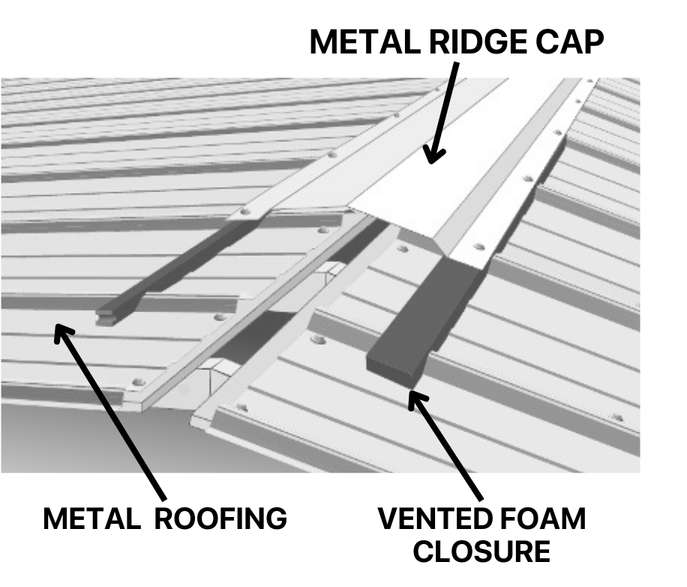 Key Features & Benefits Of Metal Ridge Cap
Provides Ventilation –

Proper attic ventilation under a metal roof increases energy efficiency & prolongs roof life. Also reduces moisture & heat.

Expansion/Contraction –

Quality metal ridge caps accommodate movement.

Environment & Weather –

Reflects heat. Withstands wind of up to 140 mph. Recyclable.
Get Your FREE ESTIMATE Today!