Considering a Metal Roof? We can help.
Elevate your home with durable and energy-efficient metal roofs. Litespeed Construction offers expert metal roof inspection, repair, and replacement services. Transform your roofing experience today.
We are licensed & insured, and we have amazing customer reviews. We offer roof financing, and our crews leave your property looking great.
We've included info on this page to help you learn more about metal roofs, but if you just want to get your estimate started as quickly as possible, call us or fill out the roof estimate form on this page.
What benefits do metal roofs offer?
---

Longevity: Enjoy a roof that lasts a lifetime, reducing the need for frequent replacements.

Energy Efficiency: Reflective metal surfaces keep your home cooler in summer, leading to potential energy savings.

Low Maintenance: Metal roofs require minimal upkeep, saving you time and money.

Aesthetic Appeal: Choose from a variety of styles and colors that enhance your home's curb appeal.
---
These are the top 3 questions we get asked about metal roofs:
Are metal roofs noisy?: No, modern metal roofs are designed with insulation layers that minimize noise during rain or hail.

What is the lifespan of a metal roof?: Metal roofs can last 40-70 years or more, depending on the material and maintenance.

Do metal roofs attract lightning?: Metal roofs do not attract lightning; they are no more likely to be struck than any other roofing material.
Two Most Popular Metal Roof Types: Standing Seam & Classic Rib Metal Roofing
Standing Seam Metal Roofs: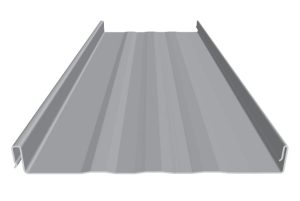 Standing seam metal roofs are known for their modern, sleek appearance and exceptional durability. They are characterized by raised seams that interlock, providing a continuous vertical line along the roof's surface. These roofs are commonly used in both residential and commercial buildings. These roofs offer excellent protection against high wind, hail, rain & snow. The interlocking seam prevents water from seeping between the panels. 
Classic Rib Metal Roofs: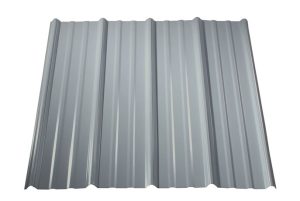 Classic Rib metal roofs are recognized for their traditional appearance and versatility, making them a popular choice for various architectural styles. These roofs feature a series of raised ribs or grooves that run horizontally across the panels, creating a timeless and familiar aesthetic. Classic Rib roofs are often used in residential, commercial, and industrial applications.
Request a free estimate to get the fastest service.
We love talking on the phone. Call us with your roofing questions.
Reviews From Our Roofing Jobs In Knoxville, TN
Don't take our word for it. Here's what one of our recent customers has to say.
What's Involved In A Metal Roof?
Steps In A Roof Replacement
Initial Inspection: Assess Status Or Damage
Create Estimate
Homeowner Approval Of Estimate
Production & Construction
Completion Inspection
One-year Followup
The first step in a roof replacement is assessing the status of your roof or any damage. Our team will come to your home and inspect your roof to determine the best course of action. From there, we'll remove the old shingles and install a new roof, making sure to use the highest quality materials and techniques.
Here's How A Typical Roof Replacement Goes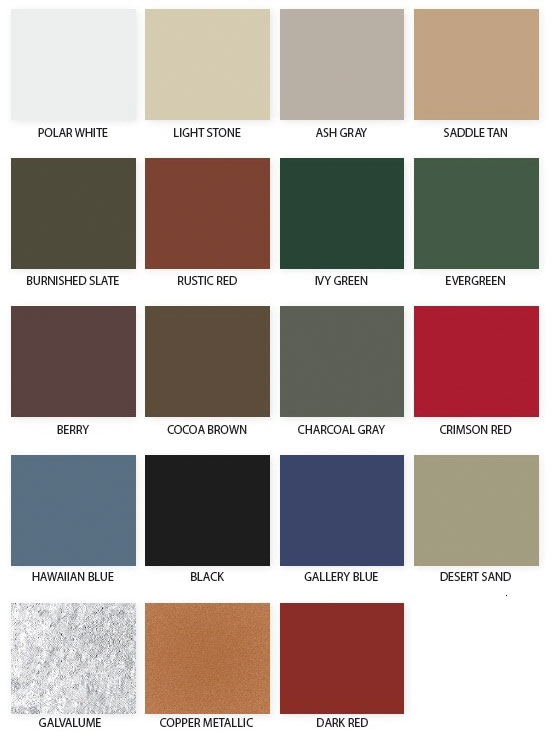 Which Is Better: Shingle or Metal?
Are you trying to decide what type of roof to get?
| Benefit | Shingle Roofing | Metal Roofing |
| --- | --- | --- |
| Cost | Generally less expensive upfront and easier to install | More expensive upfront, but can last longer and require less maintenance over time |
| Durability | Moderate durability with a lifespan of 15-30 years | Highly durable with a lifespan of 40-70+ years |
| Maintenance | Requires periodic maintenance and replacement of damaged shingles | Requires minimal maintenance, but should be inspected periodically for damage and corrosion |
| Energy Efficiency | Can absorb heat and may increase cooling costs | Reflects sunlight and can help reduce cooling costs |
| Aesthetics | Wide variety of colors and styles available | Limited variety of colors and styles available |
| Noise Reduction | Offers some noise reduction from rain and hail | Can be noisy during heavy rain and hail |
| Environmental Impact | May contribute to landfill waste due to frequent replacement and disposal of shingles | Can be made from recycled materials and is recyclable at the end of its lifespan |
| Weight | Relatively lightweight, typically 150-400 pounds per 100 square feet | Heavier than shingle roofing, typically 450-1500 pounds per 100 square feet |
Need Financing For Your Metal Roof Replacement Or Upgrades?
If you need to get your roof replaced now, but your budget is tight... check out our roof financing.
A new roof is a major expense for most homeowners. Don't let financial constraints hold you back from ensuring the safety and beauty of your home. With our roof replacement financing program, you can get a brand new roof installed on your home without breaking the bank.
With approved credit, our financing options start at just $79 per month, making it an affordable solution for anyone. Plus, we offer flexible repayment terms and competitive interest rates, so you can choose a plan that suits your budget and preferences.
Click the button below and our friendly office staff will help you get started on an application for financing.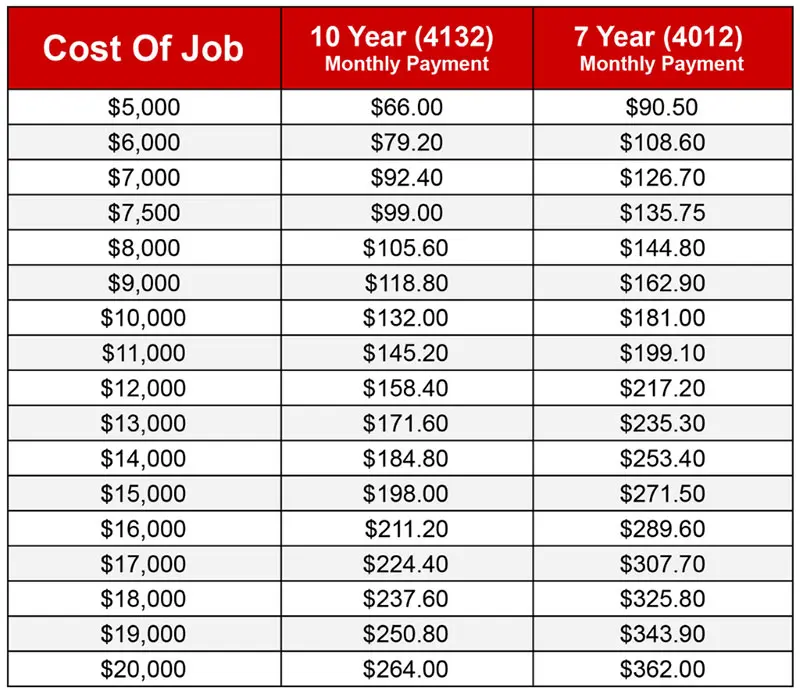 Why Choose Litespeed Construction?
We can get your new roof started fast.
When it comes to roof replacement, you want a company you can count on to finish the job right.
Here are a few reasons why Litespeed Construction is the right choice for you:
Our team has years of experience in the roofing industry and knows how to get the job done right.

We use only the highest quality materials from top manufacturers like GAF, Atlas, and Owens Corning.

We work quickly and efficiently to minimize disruption to your daily life.

We offer competitive pricing and flexible financing options to make sure you can afford the roof replacement you need.