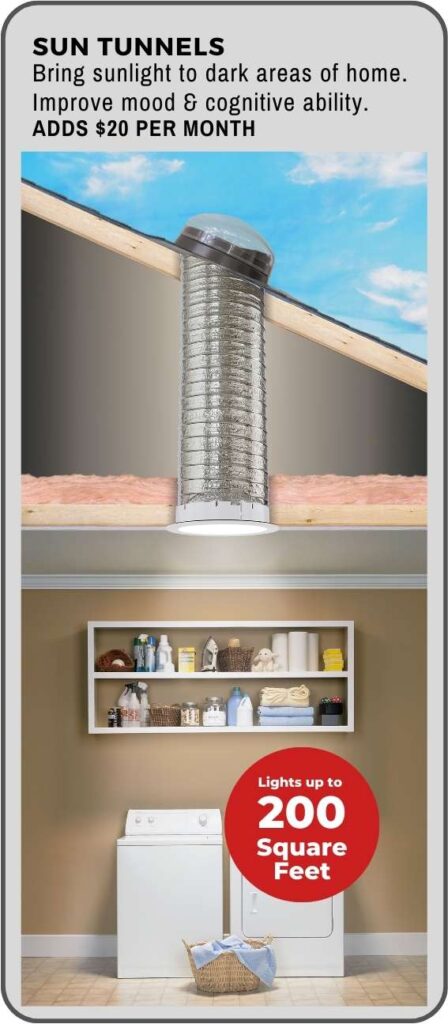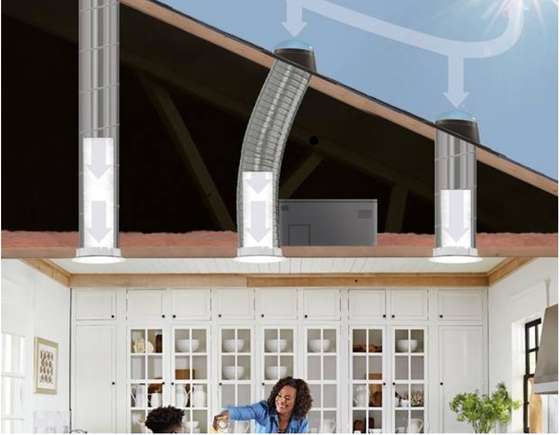 Versatile –

Sun tunnels can be installed virtually anywhere in the home needing natural light

.

Small Spaces –

Sun tunnels take up less space and can be installed to areas normal skylights cannot reach

.

Energy Efficient –

Provides natural light to dark areas in your home, cutting down on energy usage.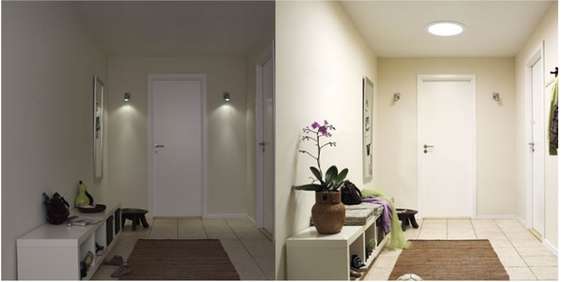 want Sun Tunnels? Request A Free Estimate