Radiant barrier is a reflective material, often a specialized type of aluminum foil, installed in buildings to reflect radiant heat, enhancing energy efficiency and comfort.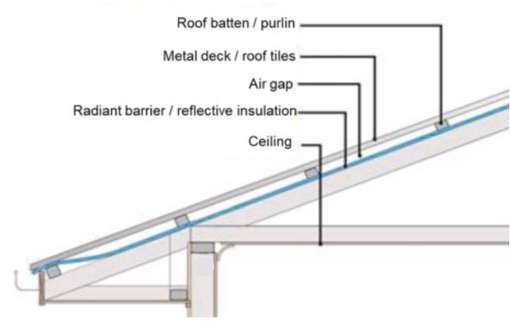 ENERGY SAVINGS OUTWEIGH THE INITIAL INVESTMENT. RADIANT BARRIER IS INSTALLED UNDER PURLINS FOR METAL ROOFS.
HOW AN ATTIC RADIANT BARRIER WORKS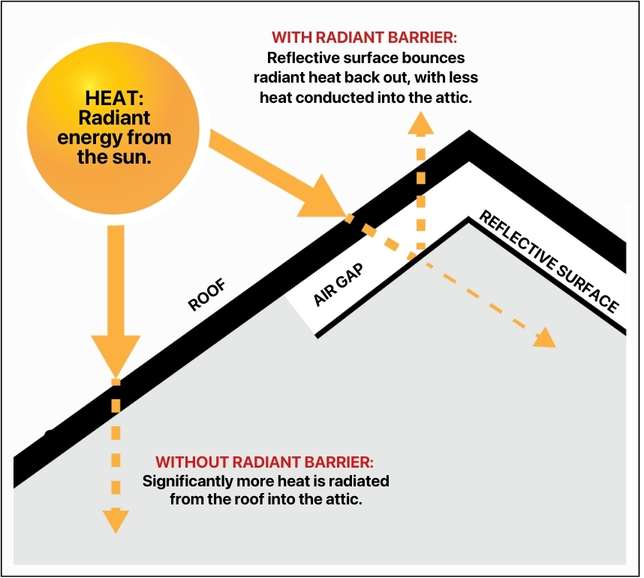 Heat Reflection

:

Reflects up to 97% of radiant heat, preventing its absorption through the roof.

Lifespan:

Remains effective for decades when properly maintained.
Need RADIANT BARRIER? Request A Free Estimate