What Is Metal Roof Ventilation
Metal Roof Ventilation refers to the system of vents, channels, and barriers integrated into metal roofs, ensuring proper airflow and regulating temperature and moisture levels within the structure.
Special foam closures allow air to pass through The ridge vent, but prevent water from coming in.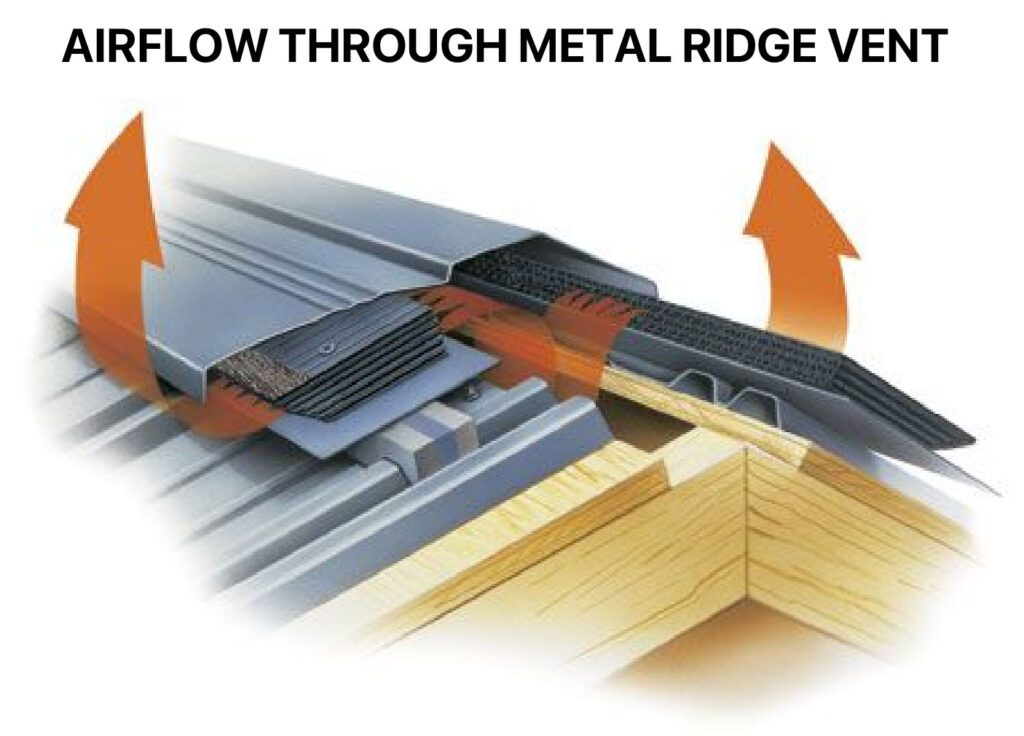 Key Features & Benefits Of Metal Roof Ventilation
Moisture Control:

Prevents condensation buildup, reducing the risk of mold, mildew, and roof deterioration.

Temperature Regulation:

Regulates attic temperatures during hot seasons, preventing heat buildup and reducing cooling costs.

Extends Roof Life:

Extends the life of the metal roof by preventing moisture-related damages and premature wear.
Get Your FREE ESTIMATE Today!