A roof coating keeps water from entering your roofing materials. Our most popular roof coating (Aldo) is an elastomeric roof coating that protects and extends the lifetime of most commercial roofs. It is a durable, flexible, and seamless waterproofing membrane.
Roof coatings typically have two uses: 
Apply around penetrations to roof to prevent leaks

Apply to section of roof as a new layer of waterproofing
Roof coating is applied around penetrations and areas showing potential for leaks on this roof.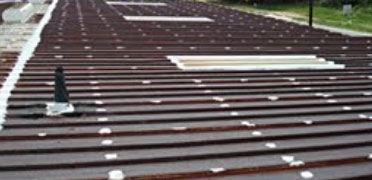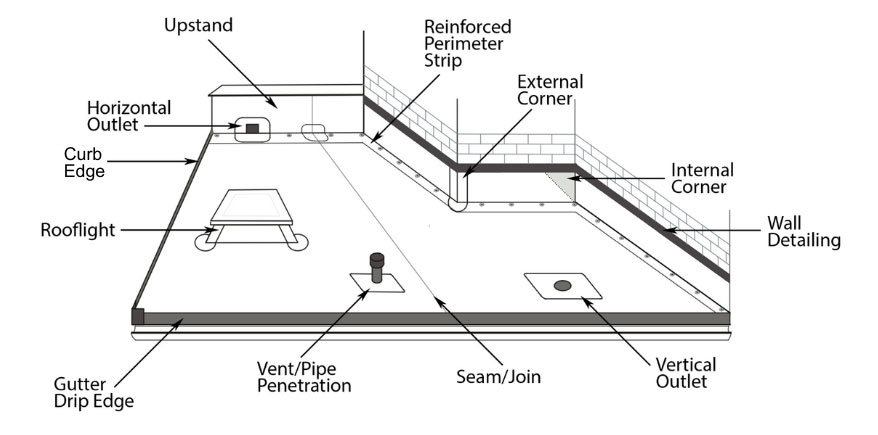 Aldo Roof Coating can be painted on for a complete coating system or spot application.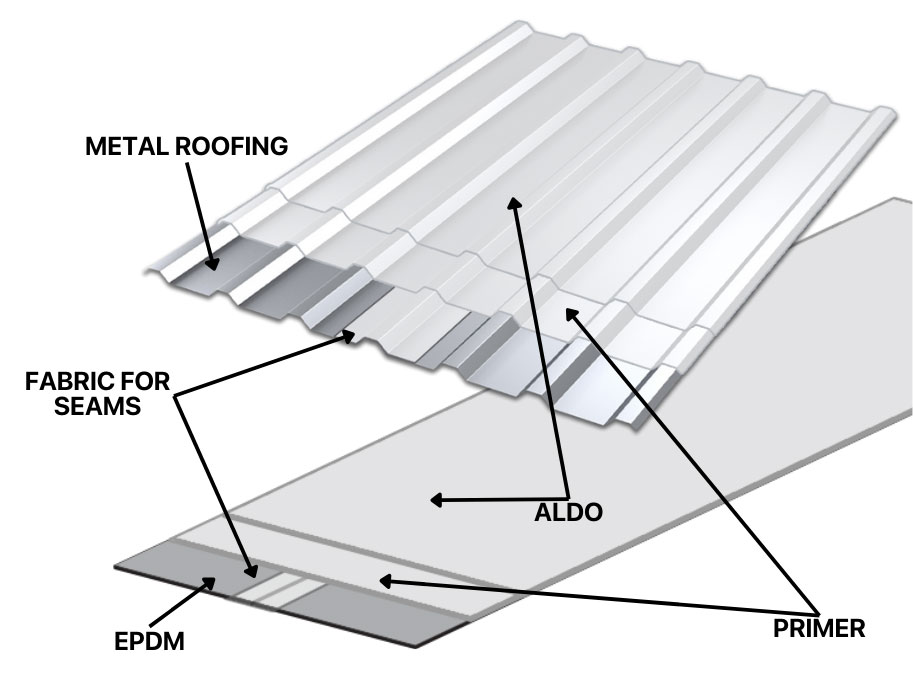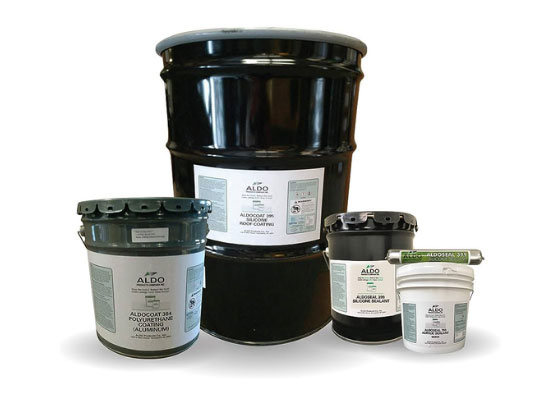 Installation –

Clean area with membrane cleaner. Paints on areas that need protection.

Elongation –

Highly flexible, ensuring it can adapt to roof movement.

Weather Resistant –

Provides excellent resistance to weather conditions, including UV rays, rain,

wind, and temperature changes.

Seamless Application –

Creates a continuous water barrier.
Need roof coating? Request A Free Estimate